An International Team
At Swisslinx our international team is at the heart of our success. With over half of our staff working with us for at least 5 years, we are proud of our culture in which everyone is encouraged to collaborate and develop both personally and professionally. Diversity is important to us as a 70% female team.

We're always seeking bright, driven and talented sales staff for our team, so if you have a relevant background in sales or recruitment or are a recent graduate in a discipline such as Finance, Business, Law, Technology or Psychology we would love to hear from you.

Language skills including German, French, Italian are also very desirable in Switzerland.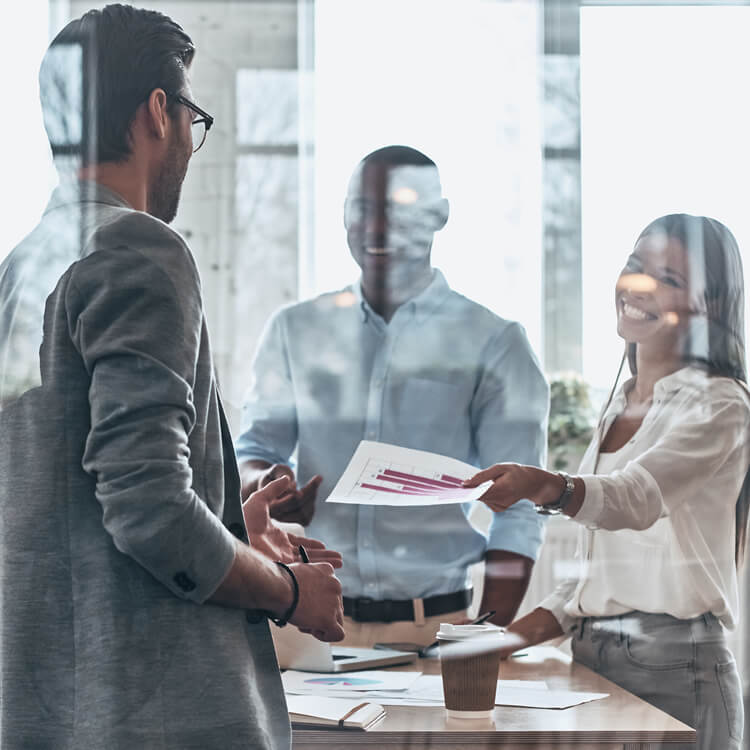 Incentives
We offer excellent salary packages, including a secure base combined with a competitive no-threshold commission scheme with quarterly and annual performance-linked bonuses.

In addition, we host team lunches, Monthly Super Tuesday breakfast meetings, charity events, annual kick-off offsite and bi-annual company trips. Previous trips include Finland, Iceland and Dubai!
Company Culture
Our international and diverse team is driven by shared values of trust and transparency and a strong team spirit to work together in the common interests of the company.

Our staff genuinely enjoy coming to work in our open and collaborative office environment.

Management work with fairness and honesty, striving at all times to empower people to attain their personal and professional goals.
Career Path
As a recruitment sales environment we focus on two clear career paths in research and sales.

Research is focused on candidate search and management and sales includes business development and account management of clients.

We foster an entrepreneurial environment at Swisslinx, which means you will be encouraged to develop your skills to attain your full potential, with opportunities to work in other offices and open new service offerings and markets.
Training
We provide an in-depth induction programme covering all aspects of the recruitment sales lifecycle. Following this you will be coached closely within a team structure by senior sales staff.

We also regularly run workshops and bring in external trainers on topics such as motivation, technology and core sales and business development skills.

In addition we genuinely care about the well-being of our team and put a strong focus on health and personal development, encouraging this with speakers on topics such as health and fitness, meditation and burnout.